Car Wreckers Ringwood
Used Auto Parts Wreckers in Ringwood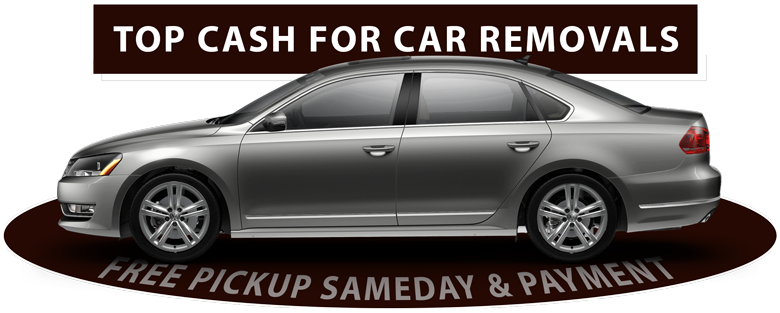 About Car Wreckers Ringwood
If you currently own a car that is no good for you, sell it to Car Wreckers Ringwood for instant cash. We buy junk, old, broken, used and scrap cars. Get paid on the spot along with our free car removal service.
Whenever you find yourself stuck with a car that neither runs properly nor is bad enough to be salvaged, selling it might do the trick. There are a number of used car buyers willing to take your unwanted car off your hands. At our car wrecking yard, we also buy junk, used, slightly broken and even cars that are damaged beyond repair.
Sell Your Car For Cash – Get Paid up to $11,999
You will find a number of options that allow you to get rid of your unwanted car all while making some cash. Be sure that you avail the maximum number of benefits that are being offered. One car wrecking company may offer you something that the other might not.
With Car Wreckers Ringwood we allow you to be at ease. This is because we happen to be the one junk car removal company that offers you the maximum number of benefits.
Easy Sign Up and Active Customer Care
Anyone can easily contact our friendly customer support at Car Wreckers Ringwood. Let us know your query and also about the car you want to sell.
Sign up online or have our customer support note down all the necessary details about your car. In order for us to evaluate your car we need to know the following
The brand and model year of your car
Overall condition of your car and
The mileage on your car
Any other important details
You can also send us an email with all these details. Also give us your full contact details which includes name, email, phone and address.
How to Sell your Car for Cash Ringwood
Free Expert No-Obligation Car Evaluation
The car valuation specialists in our yard have a great deal of expertise in dealing with all kinds of cars. And so they prepare a quote that will agree upon. Whenever we do our estimation, it is based on all the above mentioned factors.
Our prices for each one of your, used, damaged, broken or unwanted cars go as high as $8,999. Even after we evaluate your car and present you with our offer. You still have an option to get yourself another scrap car buyer who is willing to pay you better. However, our price and services would make you want to stick with Car Wreckers Ringwood.
Cash Payments Done Right on the Spot
Besides paying you the exact worth of your car in cash, we also offer to do all cash payments right on the spot. Even when we arrive for the car removal, we make sure to hand you the cash before we even begin to tow. With Car Wreckers Ringwood, you will get everything on the spot like the copy of transfer paper and payment receipt .
Whether you opt for a bank transfer or cash payment. Both are done timely since we strongly oppose the idea of delaying the cash payments.
We can pay you up to $11,999 for your car with our cash for old cars Ringwood service.
Car Wreckers Parts in Ringwood for All Models
Over the years, at Car Wreckers Ringwood, we have experienced working with all kinds of popular and generic brands. You can sell us any of the Russian, American, German, Japanese, Korean or European car makes. Below are the popular ones that we frequently buy for wrecking
Mazda – E2000, Mazda 626, Tribute, Astina, Mazda 3, Bravo, BT-50, Protege, Mazda 6, Eunos
Nissan – X-Trail, Pintara, Skyline, Elgrand, Pulsar, Terrano, Patrol, Urvan, Pathfinder, Skyline, Navara, Maxima
Hyundai – Sonata, Accent, iLoad, Genesis, Lantra, Elantra, Tiburon, Santa fe, Accent, Tucson, Terracan, Grandeur, Excel, Veloster, iMax
Peugeot – 506, 509, 308, 507, 403, 306, 405, 708, 307, 507,407, 408
Volkswagen – Golf, Jetta, Tiguan and Tourag, Transporter, Bora, Amarok, Passat, Kombi, Polo, Beetle
Chrysler- Crossfire, Sigma, 300, Imperial, 300C, Voyager, Sebring, Grand voyager, Pt cruiser, Dodge, Neon
Ford – Telstar, Falcon, Territory, Te50, Econovan, Explorer, Probe, Sierra, Focus, Ranger, Courier, Trader, Taurus, Ranchero, Shelby, Telstar tx5
Renault – Latitude, Cabriolet, Captur, Grand scenic, Master, Laguna, Koleos, Scenic, Kangoo, Clio, Trafic
Mitsubishi – Challenger, Verada, Magna, Delica, Triton, Pajero, Outlander, Mirage, Colt, Lancer, Express
BMW – Series 1, Series X, Series 7, Series 5, Series 6, Series 3
Holden – Barina, Cruze, Combo, Captiva, Rodeo, Zafira, Epica, Nova, Astra, Frontera, Apollo, Adventra, Captiva, Viva, Commodore, Statesman, Colorado, Vectra
Saab – 900s, Convertible, 9-5, 900, 9-3
Subaru – Liberty, Impreza, Forester, WRX, Outback, Legacy
Toyota – Kluger, Starlet, Surf, Camry, 4Runner, Hiace, Landcruiser, Estima, Tarago, Hilux, Townace, Echo, Corolla
Daihatsu – Espero, Nubira, Cielo, Lanos, Tacuma, Lacetti, Leganza
Mercedes – Series 1, 2, 3, MB-140, MB-100, Sprinter, Vito, SL models, SLK and all
Honda – Integra, CRV, Legend, Prelude, HRV, Accord, Jazz, Civic, Odyssey
Daewoo – Lacetti, Espero, Cielo, Leganza, Tacuma, Nubira, Lanos, Kalos
Suzuki – APV, Alto, Ignis, Vitara, Liana, Swift, Carry
With Car Wreckers Ringwood, you can sell any make and model which is not even listed here.
Services we Offer
Cash For Scrap Old Cars Ringwood
Sell your old or scrap car for cash today. We accept all makes and models in our yard.
Scrap Old Car Removals Ringwood
Get old or junk car removal service today. Free removal, towing and pick up included.
Car Wreckers Recyclers Ringwood
Aftering purchasing cars from customers, we wreck and dismantle in our recycling yard.
Quality Used Car Parts Ringwood
We sell used and quality spare parts. Get warranty on all used and genuine car parts.
Reasons to Choose Car Wreckers Ringwood
First of all, at Car Wreckers Ringwood, you can sell us any car, 4×4, truck, van, SUV, UTE, minivan, jeep, trailer, container or any heavy-duty, light or medium duty vehicle. We buy all these cars and pay money on the spot. It is our responsibility to pick up and remove your car. Apart from that, we offer a wide range of services that are totally free.
Free Towing and Scrap Car Removal Ringwood
At Car Wreckers Ringwood, we can easily access your location no matter where you are located in Ringwood. Whether it is in the middle of the suburb or anywhere at a remote site. Let us know your exact location and our car removal team arrives at your location with all towing equipment and tow trucks.
You can also inform us of the unfortunate accidents that might have happened anywhere in the suburb. Our LMCT authorization allows to immediately remove all crashed, burned or accident-ridden cars from the scene.
Car Wreckers Ringwood provides free collection and towing service all suburbs in City of Maroondah council. We can even travel outside depending on your location and vehicle type.
Zero Hidden Charges
With our car wrecking and recycling services our clients can be at ease that they won't be charged with any additional or unnecessary fees.
Be it our no-obligation car evaluation, car removal or car dismantling and recycling. All of these are entirely free of cost with our scrap car removal in Ringwood service
High Quality Spare Parts Ringwood
The car dismantling experts who work at Car Wreckers Ringwood, know all about how to go ahead with each car type. They carefully first assess that which part needs saving and fixing, and which should be immediately discarded.
All car parts that appear to be working fine are set aside. The experts then run several tests on them to ensure quality. All the good car and truck spare parts go in our collection of used spare parts.
Eco-Friendly Car Recycling
Before the car recycling experts even begin to dismantle the car, they make sure to rid the car of all the residual car fluids. We follow an environment-friendly car recycling routine. While carrying out this routine, we ensure maximum safety of both land and the atmosphere. A car mainly comprises of parts made of plastic, metal, glass or rubber. All of which can be either reused or recycled. We carefully recycle all the material in a manner that guarantees minimum waste.
---